Greetings on this beautiful spring day! Today I am joining you with a layout that is sure to make you smile! Anybody else out there get frustrated with trying to attach small words and cut file pieces to projects? Today I am going to highlight how you can make this job easier with the
E-Z Runner® Micro Refillable Dispenser
from Scrapbook Adhesives by 3L.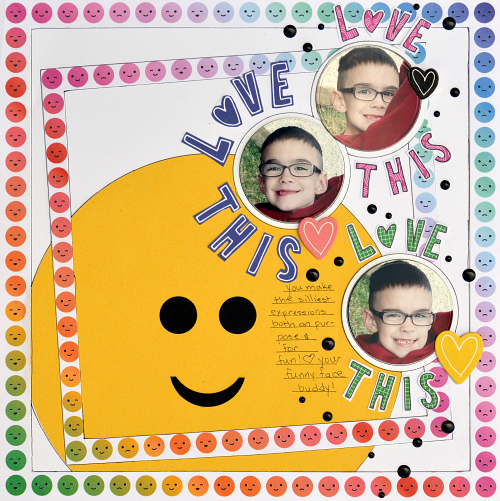 I didn't add a lot of dimension to this layout but stuck with a lot of flat elements.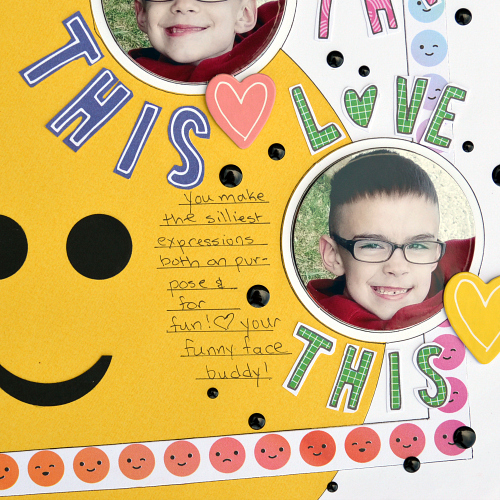 I'm a busy mom so when I have time to scrap I want my adhesive to make the job quick and easy. The
E-Z Runner® Grand Refillable Dispenser
helped get the job done efficiently. It was the perfect width for my emoji borders and of course worked just great on the other bigger pieces.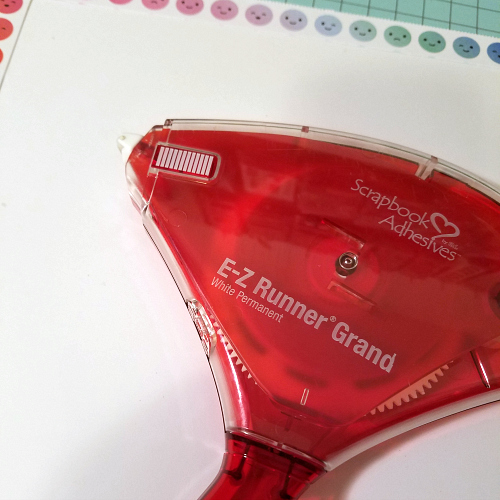 In addition to using cut files, I also LOVE to fussy cut. But as I mentioned earlier that can be a total pain to add to a layout! This is where the
E-Z Runner® Micro Refillable Dispenser
comes into play.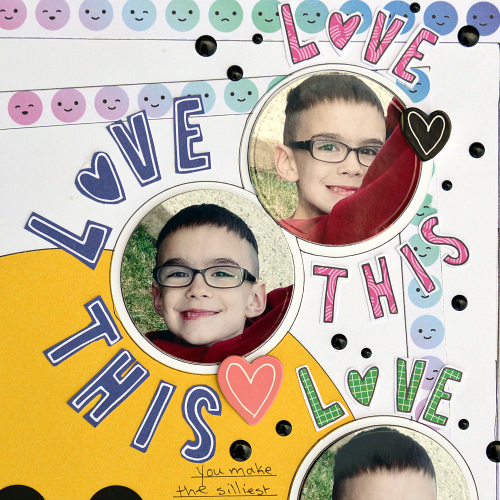 I used this runner to add the tiniest of strips (just 1/8 of an inch) to the back of all my letters. It was even easy to use on the curvy S! I'm not gonna lie, I may have squealed when I saw how great this worked. Such a time saver!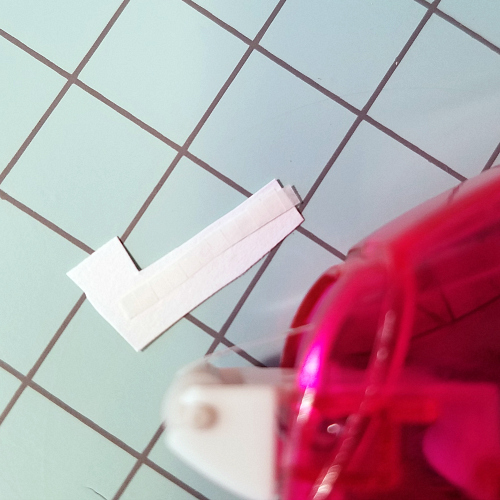 If you don't already own it, you definitely want to grab one of these handy refills for your E-Z Runner before you dive into your next project with tiny pieces!